Times can vary and we will try to be flexible.
New groups will be added.
High School Group
Mondays: 6:30PM-7:45PM
Jr.High Group
Thursday: 6:30PM-7:30PM
Elementary School
K-5 Grades: To Be Decided
Individual therapy for K-young adult years and parents
To Be Decided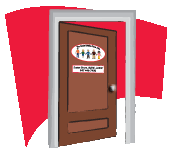 Everyone is a friend until they prove otherwise.
Believe in yourself and you will be unstoppable.
- Emily Guay
Please note…
We begin new groups as soon as we have enough children or adolescents to form a new group.
We are very flexible about group times.