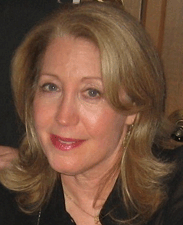 Susan Stern, MSW, LCSW, Type 73
The Chicago Institute of Psychoanalysis - 2014-2020
(Certification June 2017)
The Gottman Institute certification in couples therapy (2018)
Master's in Social Work, Loyola University (1999)
License in Clinical Social Work
License in School Social Work, Type 73
PROFESSIONAL AFFILIATIONS
Chicago Center for Psychoanalysis & Psychotherapy
CPS = The Chicago Psychoanalytic Society
NASW = National Association of Social Workers
IASSW = Illinois Association of School Social Workers
ISCSW = Illinois Society for Clinical Social Work
IGPS = Illinois Group Psychotherapy Society
IAPSP = International Association for Psychoanalytic Self Psychology
INTERVIEWS
Susan Stern is a clinical social worker with extensive experience working with children and their families in the health and education fields. She is a specialist in the area of child and adolescent mental health, having spent over 21 years working with children and adolescents with significant social, emotional, behavioral and developmental difficulties. Her clinical specialties include both individual therapy, and social skills group therapy; and working with pre-school, school-aged children, adolescents and their parents.
Ms. Stern offers both Individual Psychoherapy and Group Psychotherapy with Children, Adolescents, and Young Adults (She works closely with parents, which is highly important. ); Individual Psychotherapy with Parents in Private Practice.
"I understand normal development, facilitating environments as well as therapeutic action necessary for growth, development and successful and needed change." "I care very much about the outcome of the parents and their children/adolescents."
In February of 2005, Ms. Stern developed and began authoring a social skills newsletter. If you are interested in receiving her publications, please view them on the web site, you may also sign up to receive them.
---
Susan Stern's Philosophy
"My special interest lies in human behavior in the social environment."
While growing up, we are each presented with situations that test our resolve and maturity. Every child has experiences that affect him or her negatively. For some, these experiences can poorly affect their social interactions; for others, they may even carry over into adulthood, where they can continue to adversely affect their happiness. Social skills are important. Social skills enable us in many ways. They help us to know what to say, how to make good choices, and how to behave in all kinds of situations.
Social skills influence a child or adolescent's behavior and academic performance. Social skills affect peer groups and family relationships. Often, as parents, we pass our social abilities on to our children. Ms. Stern is committed to helping individuals and families hone their social skills in order to navigate their life environments more successfully.